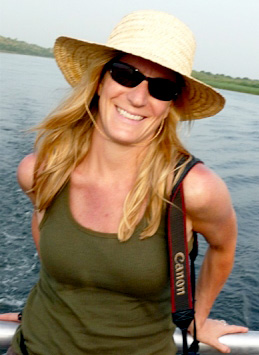 Freezing emotion in time is what has drawn me to the art of photography. The image is captured and the viewer then determines the story behind the image based on the mood and emotion depicted.  Whether it is inclement weather, a tear, laughter, a shared moment or a descriptive shot taken in a developing country an impression is formed because of the photographer's choices in composition, exposure and timing.  An entirely different representation can be produced by the slightest of hand or individual artistic design.
As a young child moved by the images on the cover of National Geographic or Time magazine I would conjure up my own story about what was occurring at that "decisive moment" in the photo.  Ever since then, I yearned to travel to such far-off places and see for myself if my stories were true.  I have the good fortune and opportunity to experience other cultures and travel to many varied regions of the world to explore for myself.  As a social documentary photographer, I attempt to relate a story through my lens and share it with others who may only be able to travel via their imagination.  I hope my work may inspire others to take action where help is needed, or to change deep seated stereotypes.
Fact Sheet
Kelly is available for special occasions, family and child portraits, pregnancy shoots, weddings, travel photography, social documentary photography and other events. She is proficient in Lightroom, Photoshop, Bridge and Camera Raw.
Kelly received her BA in Political Science and Russian Studies from University of Vermont and her master's in International Development from Columbia University. She has lived, worked and studied in Russia, Senegal, Uganda and Switzerland and has traveled extensively to locales such as India, Chile, Central America, Eastern Europe and throughout the United States.
Client Testimonials
"Thanks so much for the beautiful photos of our boys – We had such beautiful shots, we could be so proud of, to put on our Christmas cards!  Thanks Kelly, they were simply stunning!"
-Laurie Mattaliano
"Kelly has a special talent for capturing the feeling surrounding an event as well as producing superb artistic photos!"
-Aimee Lord
"Kelly has an incredible eye and takes extraordinary pictures. She was patient and kind with my two young boys and knew exactly what to do to make them relax. I am so happy that she did a photo shoot for us; I love the pictures and never could have captured those moments so eloquently."
-Amy Conroy
"Kelly is a very thoughtful photographer, who captures something very special and unique in all her work. We loved the results of our family photo session, even a year later we can't stopping admiring those photos"
-Sharon Beasley
If you'd like to get in touch, email
kelly@ekellymccann.com.
For more photos and complete albums please see www.ek-images.com.